Adult website specializing in Mardi Gras. High resolution photographs shot at Mardi Gras in New Orleans.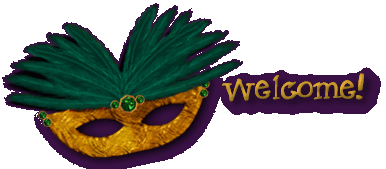 More than 16 years online!
24,417 Photos Online

Please hit REFRESH if the date below is more than a week old.
I'm traveling this week, so the June 21st update is going up a few days early.
Update for Wednesday, June 28th, 2017
Click here to see 25 NEW Quad HD (2560x1600) photos from 2016 Page 22, Part 2
Update for Wednesday, June 21st, 2017
Click here to see 25 NEW Quad HD (2560x1600) photos from 2016 Page 22, Part 1
Update for Wednesday, June 14th, 2017
Click here to see 25 NEW Quad HD (2560x1600) photos from 2017 Page 8, Part 2
Update for Wednesday, June 6th, 2017
Click here to see 25 NEW Quad HD (2560x1600) photos from 2017 Page 8, Part 1


400 photos - All pages in QHD - 2560 x 1600

1100 photos - All pages in QHD - 2560 x 1600

950 photos - All pages in QHD - 2560 x 1600

850 photos - All pages in QHD - 2560 x 1600


1200 photos - All pages in WUXGA - 1920 x 1200 or QHD - 2560x1600


1450 photos - All pages in HD - 1920 x 1080 or WUXGA - 1920 x 1200 - Page 27-28 in QHD - 2560x1600


1260 photos - All pages in HD - 1920 x 1080


1950 photos - Pages 1-34 in HD - 1920 x 1080 - Page 35-39 in QHD - 2560x1600


1397 photos - XGA+ - 1152 x 864


2326 photos - XGA+ 1152 x 864, Page 29 WUXGA 1920 x 1200, Page 30 - 47 in QHD - 2560x1600

1600 photos - Pages 1-25 XGA - 1024 x 768, Pages 26-30 XGA+ -1152 x 864, Pages 31 & 32 HD - 1920 x 1080


1154 photos XGA - 1024 x 768


1932 photos - Pages 1-16 now in HD - 1920 x 1080, Pages 17-20 in WUXGA 1920x1200, Page 21-28 in QHD - 2560x1600


1003 photos - Pages 1-5 now in HD, Pages 6 - 20 XGA 1027 x 768

1400 photos - XGA - 1024-768 - Page 1-4 in HD or QHD - 2560x1600 or 1920x1080




1050 photos - HD or WUXGA - 1920 x 1080 or greater




1222 photos HD or WUXGA - 1920 x 1080 or 1200


873 photos - HD - 1920 x 1080


617 photos - XGA - 1024 x 768


292 photos - XGA - 1024 x 768


391 photos - SVGA - 800 x 600
We are proud to say we have been given a quality rating
by Jane's Guide - click here to read the review